High-tech Inner Materials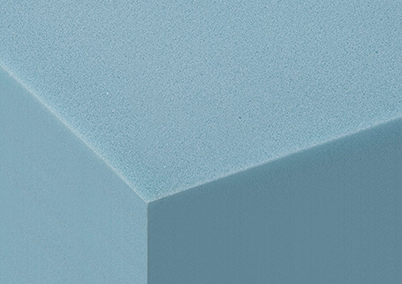 Magnigel Foam is the evolution of the first-generation gel, created in Magniflex's labs after years of research and specific tests. It is the most breathable and flexible material on the market. Its high density makes it extraordinarily soft and comfortable, ensuring perfect support for the whole body. Magnigel Foam gives the mattress a feeling of freshness and softness, making you feel as though you are lying down on a cloud.
Memoform HD is an innovative viscoelastic foam with a very high density that is exceptionally compact. It has a superior ability to adapt to the shape of the body and ensure an optimal spine posture. It is durable and its shelf-life is essentially unlimited, ensuring an unparalleled comfort typical for the most advanced products sought out by the most demanding customers.
Magnifoam Breeze is a breathable foam that is highly resistant and non-deformable over time. It is available in two versions: Eliosoft Breeze, for a soft support, and Elioform Breeze, for a sturdier support. It is enriched with eucalyptus extract, which enhances the sensation of wellness and freshness. A sheer breeze of pleasure.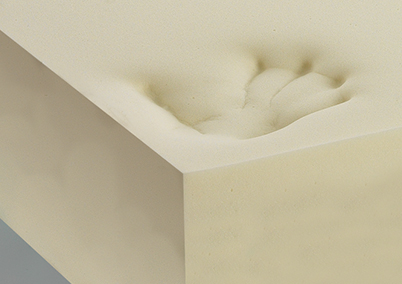 Memoform is the most anatomical of all the materials we use in production and is designed to react to the weight of the body and to adapt perfectly to any type of build. This characteristic generates a pleasant feeling of ease and lightness while a person is asleep and helps the spine relax.
Geomemory is an anatomical material enriched with extracts of Aloe Vera or Soy.
It adapts to the shape of the body with supreme naturalness and provides independent support for the head, shoulders, torso, arms, pelvis and legs. Because your body is unique and deserves a special treatment.
Aquabreeze is an innovative high-density, water-based foam that is incredibly flexible. It is a material with the best quality that recently became available on the market. Its open-cell structure allows the air to circulate with ease, for an optimal dispersion of body heat. Aquabreeze allows the mattress to remain flexible and extremely comfortable, preserving these characteristics over time.
Mallow has anti-inflammatory, calming and soothing properties. Which is why Magniflex has created a material that would enhance that effect, in essence creating a source of well-being for the nervous system. The layer with mallow extracts provides a soft, comfortable and relaxing support. The ultimate definition of comfort at your fingertips.
Ecogreen is a techno-natural, flexible and orthopedic material. It contributes to the correct alignment of the shoulders, back and limbs. Its cellular composition based on water and essential oils promotes the passage of air and keeps the mattress cool and dry. If it could, your body would be sure to thank you for the sensation of wellness this material provides.